PHYSIOTHERAPY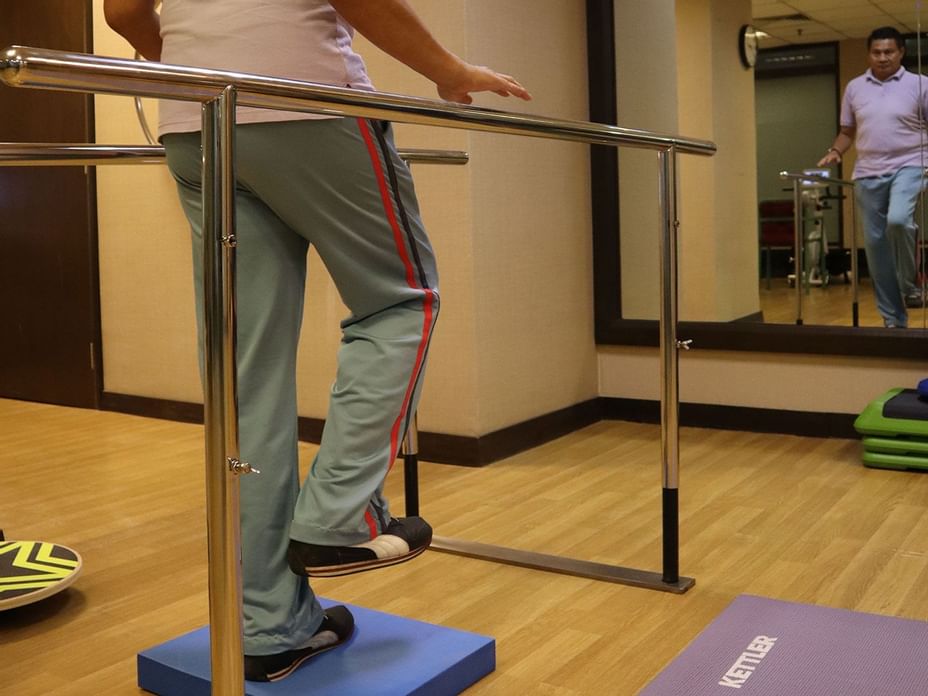 Your recovery is of utmost importance to us, at ReU Living, we are here to help you identify and maximize your physical potential to enable you to experience quality of life once more.
It is a long and painful process to recovery after a major surgery or illness, and we are here to make your journey seamless by providing all the care and professionals you need within our Recovery Village so you don't have to travel in and out of home or the hospital and rehab centres during your rehabilitation journey.
Our integrated physiotherapy centre (insurance claimable – please check with your insurance agent) is equipped with senior physiotherapists as well as technologically advanced equipment from HUR and Fourier. HUR's strength exercise machines are known worldwide as the trusted brand for active ageing, rehabilitation and recovery. The Fourier machines are designed to help people regain their mobility after a stroke using artificial intelligence for a more effective treatment to regain functionality. It is also used as a principal therapy for people who have symptoms of dementia.